Welcome to our parish website

Welcome to our parish website.
We are a Catholic Parish in the North West Bristol.
In the Diocese of Clifton.
I am Fr Eugene Campbell the Parish Priest
Our Parish Permanent Deacon is Rev Donald Cramer-Barnicoat.
Also residing in the parish is Canon Gerald Rodgers (Retired).
The best way to find out what is happening ion our parish is by viewing our weekly Parish Newsletter via the Newsletter Page of the website.
We also have links to our two Catholic Primary Schools, Holy Family Catholic Primary School, Stoke Lodge and St Mary's Catholic Primary School, Bradley Stoke. You will be able to see the latest version of the Admissions Policies. There is also a link to our feeder Secondary School ~ St Bede's Catholic College, Long Cross.
Thank you for visiting us - please feel free to drop back from time to time as we are always changing the contents and pages!
God Bless
Fr Eugene Campbell
Parish Priest.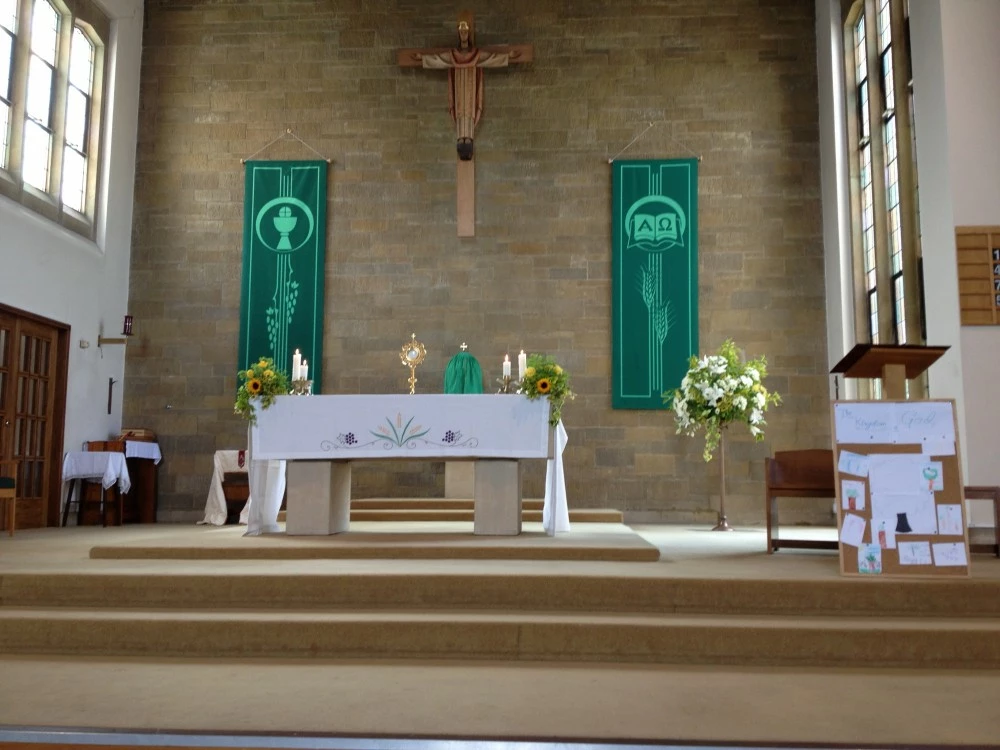 bristol.holyfamily@parish.cliftondiocese.com